News
---
BGP advises Lalique regarding the acquisition of 50% of The Glenturret
10. May 2019
The acquisition of The Glenturret, Scotland's oldest still active single malt whisky distillery, was carried out though a joint venture in which Lalique Group SA and Swiss entrepreneur Hansjoerg Wyss each hold 50%.
Lalique Group SA is a niche player in the creation, development, marketing and global distribution of luxury goods. Its business areas comprise perfumes, cosmetics, crystal, jewelry, high-end furniture and home accessories, along with art, gastronomy and hospitality. The shares of Lalique Group SA are listed on the SIX Swiss Exchange (LLQ).
Lalique Group SA was advised in all legal matters with regard to the Joint Venture by Bader Gnehm & Partner. The team was led by Oliver Gnehm (Partner) and furthermore included Denis A. Parvex (Associate).
The press release of Lalique Group SA can be found below.
---
BGP was awarded
26. April 2019
BGP is proud to be among the "Top Law Firms 2019" in Switzerland. This award is based on the list of Switzerland's top law firms published by the Swiss business magazine BILANZ and newspaper LE TEMPS.
BGP was awarded 5 out of 5 stars in the "Private Equity and Venture Capital" category.
We would like to thank our clients and business partners for their trust and support. Only thanks to them have we received this award.
---
LAWorld AGM in Kuala Lumpur
24. April 2019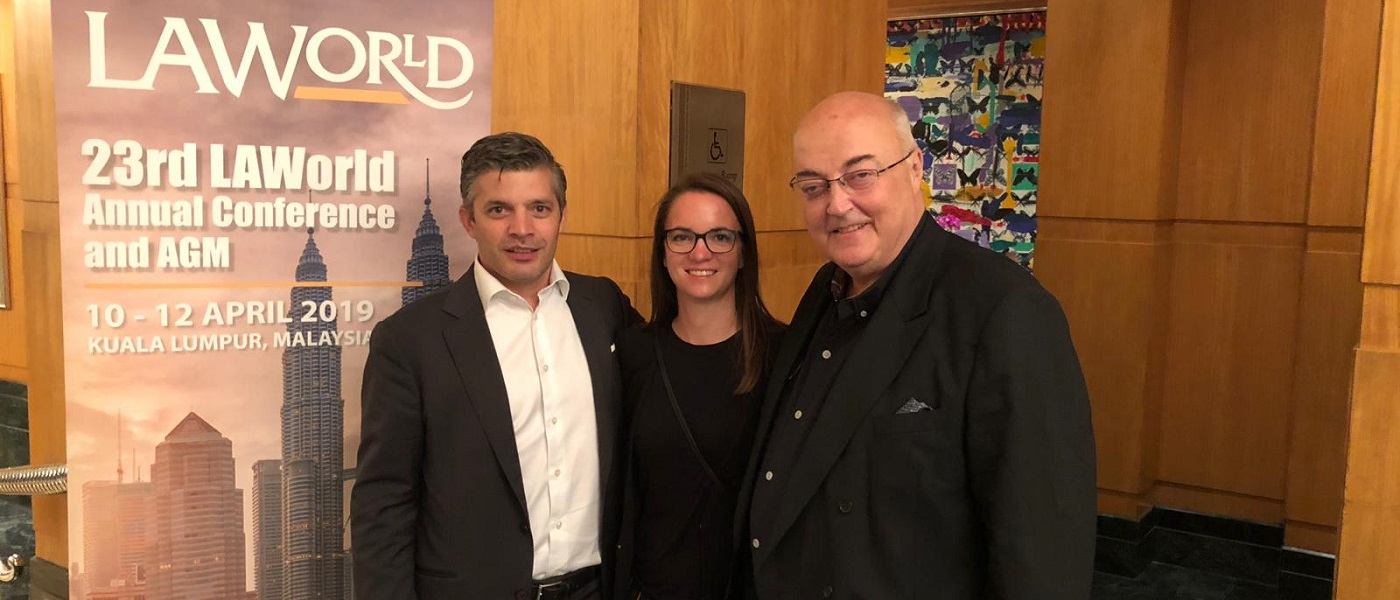 From 9 to 12 April 2019, the annual conference of the LAWorld international law firm network took place in Kuala Lumpur, hosted by local member Mohammed Ridza & Co.
It was a very interesting conference. In addition to the regular conference programme, there was an extremely varied supporting programme, which brought us closer to Malaysia's culture.
Here you can find some impressions of the conference.
---
Partnerevent in Olten
02. April 2019
On 27 March 2019 we celebrated in Olten, Olivier Bula's step from a long-standing employee to a partner of our firm with an "Apéro riche" in the Sisième Bar.
---
BGP advises Air France - KLM
25. March 2019
Ready for Take-off! BGP was awarded a mandate to provide legal services to Air France-KLM in Switzerland.
Together with 11 other European law firms from act legal and associated firms, BGP participated in a tender for legal representation of Air France-KLM. Besides Switzerland, the engagement covers Hungary, the Czech Republic, Slovakia, Slovenia, Serbia, Croatia, Romania, Bulgaria, Poland and Austria. Ban & Karika Attorneys at Law from Hungary are coordinating the overall legal representation in these countries.
The legal services to be provided by BGP to Air France-KLM in Switzerland cover – inter alia – cases of aviation law, in particular customer claims and debt collection, contract law, labor law, competition law and data protection.
This BGP engagement is led by Oliver Gnehm (Partner) and further includes Elena Mégevand (Partner) and Denis A. Parvex (Associate) and Nadja Grenacher (Paralegal).