News
---
New Associate in Berne
02. August 2017
We are pleased to welcome Iris Christener in our Team in Berne.
---
18. Jazz Brunch
04. July 2017
Our Jazz-Brunch 2017 took place on Sunday, June 18th, 2017 on the Gurten Hill Bern
---
BGP leads Hitzberger AG into a promising future
31. May 2017
Since 24th May 2017 the Hitzberger AG is part of the Genossenschaft Migros Zürich.
The company, led by Michael Bader as Chairman of the Board of Directors, has redefined in Switzerland the term "fastfood".
Hitzberger stands for healthy, natural and high quality "Fastfood" made according to recipes from the highly regarded gourmet chef Eduard Hitzberger and has already several restaurants in Switzerland serving their products.
The new support of the mother company opens the Hitzberger AG bright perspectives and possibilities to grow.
Bader Gnehm & Partner advised Hitzberger AG with regards to all legal aspects of this transaction. The team was led by Michael Bader and supported by Kathrin Straub and Olivier Bula.
More information (in german) here.
---
LAWorld AGM in Barcelona
08. May 2017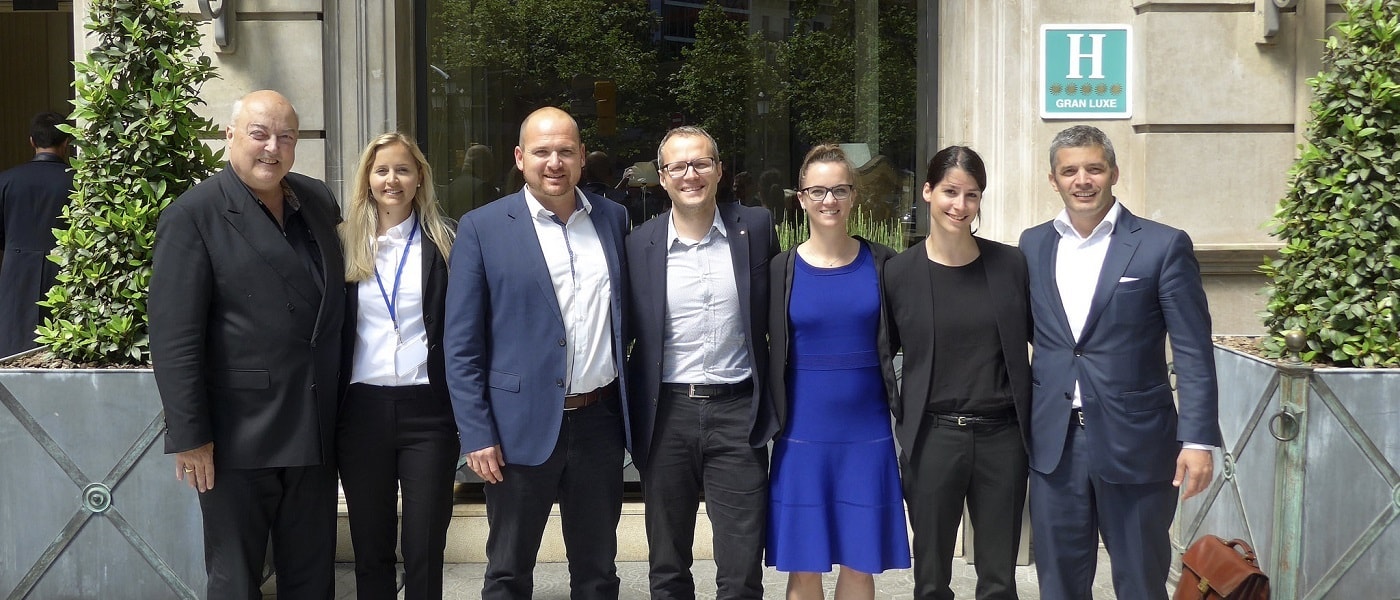 This year's annual LAWorld Conference took place in Barcelona (Spain) from May 2 to 5, 2017. The conference was hosted by the local member Cores y García Pedrerol.
For the first time the LAWorld Next Generation was officially joining the annual LAWorld Conference. BGP was therefore attending the Conference with a group of junior and senior lawyers.
---
BGP is proud to be co-founder of Acques
01. May 2017
The ACQUES Law Network is the first and the only existing multi-jurisdictional, global network of highly experienced law firms specialized in the area of trade finance law, and more specifically trade credit insurance and surety law.
Bader Gnehm & Partner is a proud co-founder of the ACQUES Law Network, which currently consists of more than 20 members in strategically located national jurisdictions.
To find out more about the ACQUES Law Network please visit: www.acqueslaw.com