News
---
LAWorld EMEA 2016 in Budapest
17. September 2016
BGP attended the latest LAWorld EMEA meeting held in Budapest from September 16th to 17th, 2016. The meeting was hosted by the local member Ban – Karika. For the first time the President Oliver Gnehm had the pleasure to award Simons Muirhead & Burton with the LAWorld EMEA Star Award.
Furthermore, our attorney Juliane Hogrefe was elected Vice-President of LAWorld Next Generation. BGP congratulates Juliane Hogrefe to her new function and is proud to support her during her vice-presidential term.
---
BGP is reaching summits
11. September 2016

Our colleague Juliane Hogrefe has reached the summit of the Matterhorn, the mountain of mountains, on September 11, 2016.
The BGP team congratulates to this great performance.
---
BGP wins M&A Award
22. August 2016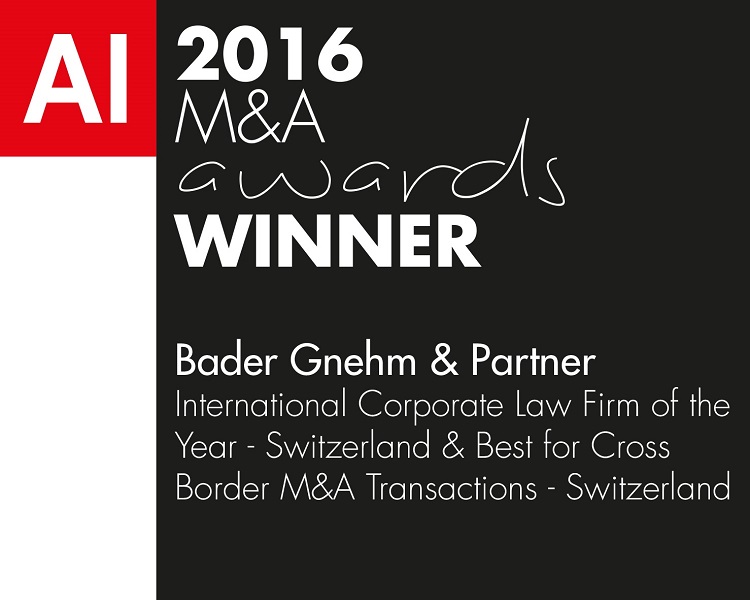 BGP wins an 'Acquisition International 2016 M&A Award' as International Corporate Law Firm of the Year - Switzerland & Best for Cross Border M&A Transactions.
The awards of Acquisition International, a U.K.-based periodical publication serving the global merger and acquisition industry, are given solely on merit to commend those most deserving for exceptional service over the last 12 months.
---
17. Jazz Brunch
30. June 2016
Our Jazz-Brunch 2016 took place on Sunday, June 19th, 2016 on the Gurten Hill Bern.
LAWorld AGM 2016 in Capetown -
BGP takes over chairmanship EMEA
This year's annual LAWorld Conference took place in Cape Town (South Africa) from April 5 to 8, 2016. The conference was hosted by the local member Strauss Daly. BGP attended the conference with a small delegation.
On the occasion of the conference Oliver Gnehm was elected as President for the largest regional group "Europe, Middle East & Africa (EMEA)" for the period 2016 - 2018. BGP congratulates Oliver to his new function and is proud to support him during his presidential term.