News
---
New office in Murten
21. April 2015
BADER ▪ GNEHM & PARTNER is pleased to announce the opening of a new office in Murten on May 1th.
The new office in Murten will be managed by Kathrin Straub, attorney and partner at BADER ▪ GNEHM & PARTNER.
You will find us in Murten at the following address on the port, in front of the Hotel Schiff:

Ryf 51, 3280 Murten
Tel: 026 301 30 01
Fax: 026 301 30 03
---
Bader Gnehm & Partner wins 2015 Legal Award
26. March 2015
Bader Gnehm & Partner is delighted to have won the Corporate INTL Legal Award 2015 for 'Boutique Commercial Contracts Law Firm of the Year in Switzerland'.
The Corporate INTL awards commemorate those who have been successful over the past 12 months and who have shown excellence not only in expertise but in service.
---
BGP advises "Buchzentrum AG (BZ)
09. January 2015
"Buchzentrum AG (BZ)", the leading service provider in Swiss book trade, has acquired a participation in "Photoglob AG", the largest Swiss postcard publisher from "Orell Füssli Holding AG" on 1. January 2015.
Bader Gnehm & Partner acted as legal advisor to "Buchzentrum AG (BZ)" regarding all aspects of the transaction. The team was led by Oliver Gnehm and Alexander K. Iten (both Partner in Zurich).
---
New Partners at the Zurich office
01. January 2015
We are pleased to announce that Alexander K. Iten and Juerg Locher joined our Zurich office as partners on 1st January 2015.
Six years ago we opened our Zurich office – in addition to our office in Berne – which has been successfully established by Oliver Gnehm. More informatins about the new partners:
---
BGP wins M&A Award
03. July 2014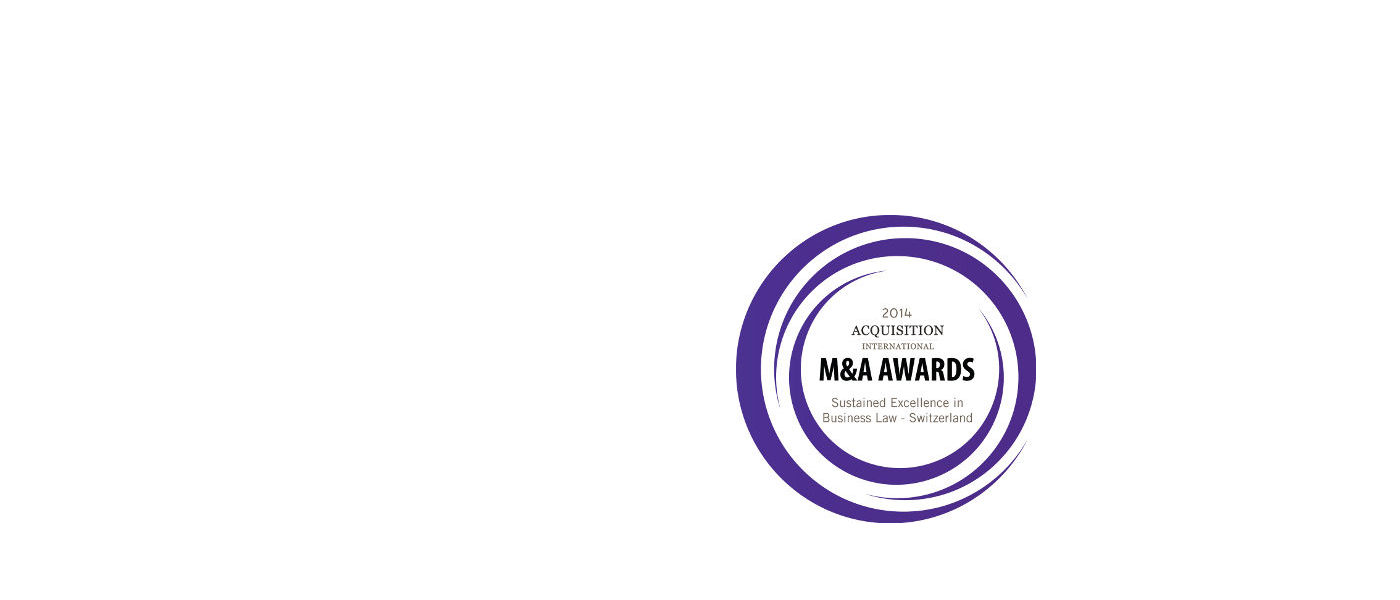 BGP wins an 'Acquisition International 2014 M&A Award' for 'Sustained Excellence in Business Law - Switzerland'. The awards of Acquisition International, a U.K.-based periodical publication serving the global merger and acquisition industry, are given solely on merit to commend those most deserving for exceptional service over the last 12 months.