Career Attorneys at Law
---
Current job vacancies
At the Zurich or Berne location, we are looking for a Administration Manager (60 - 100%) as of January 1, 2024 or by agreement. Download job ad. Olivier Bula is looking forward to meeting you. Please address your application to talents@bgpartner.ch.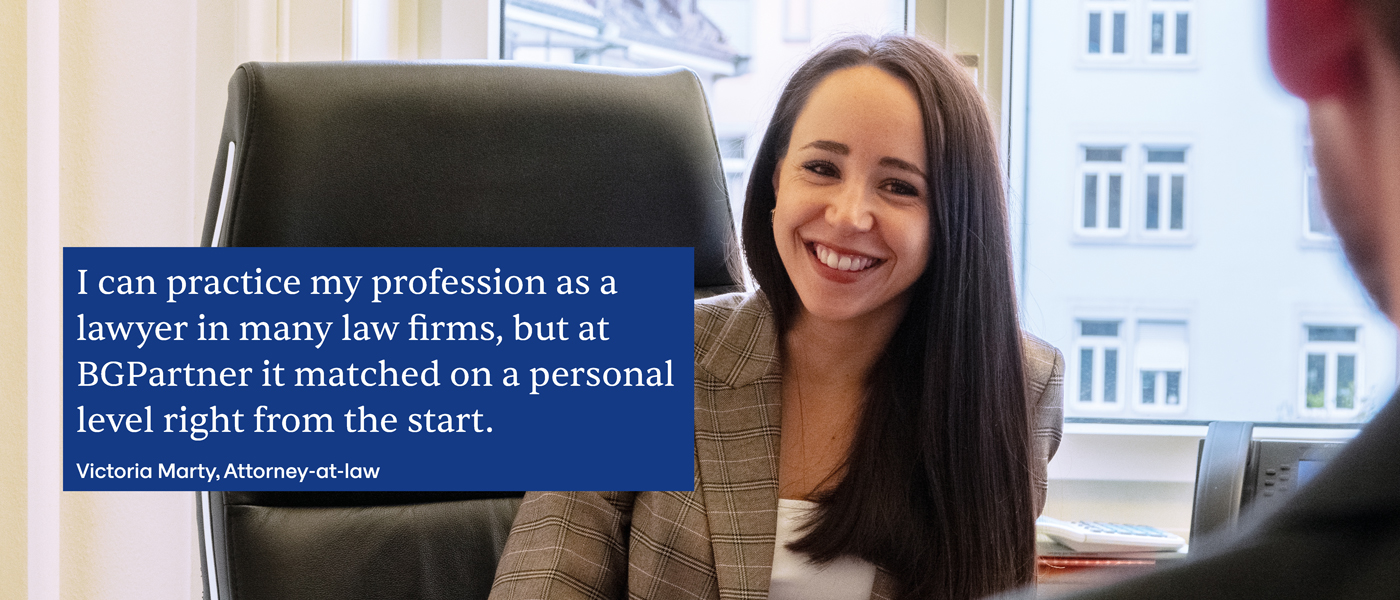 ---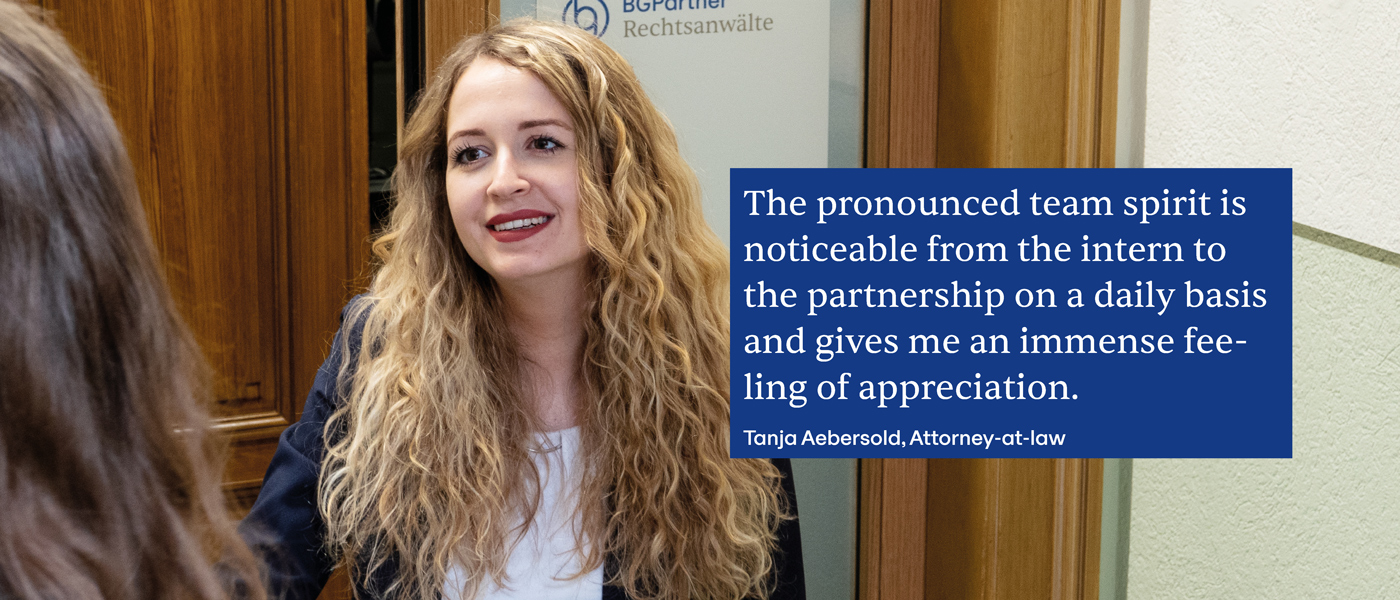 ---
Teamspirit – the essence of BGPartner's work
At BGPartner, we believe that satisfied and committed employees benefit the entire team and ultimately our clients. Working for us does not only mean to deal with legal issues, but also to focus on
people and team spirit as well as independence and trust. We actively live out this collegiality: Over the years, we have established a number of traditional events such as our annual ski weekend in Zermatt, the jazz brunch on the Gurten hill, after-work events or our swap n' lunches.
---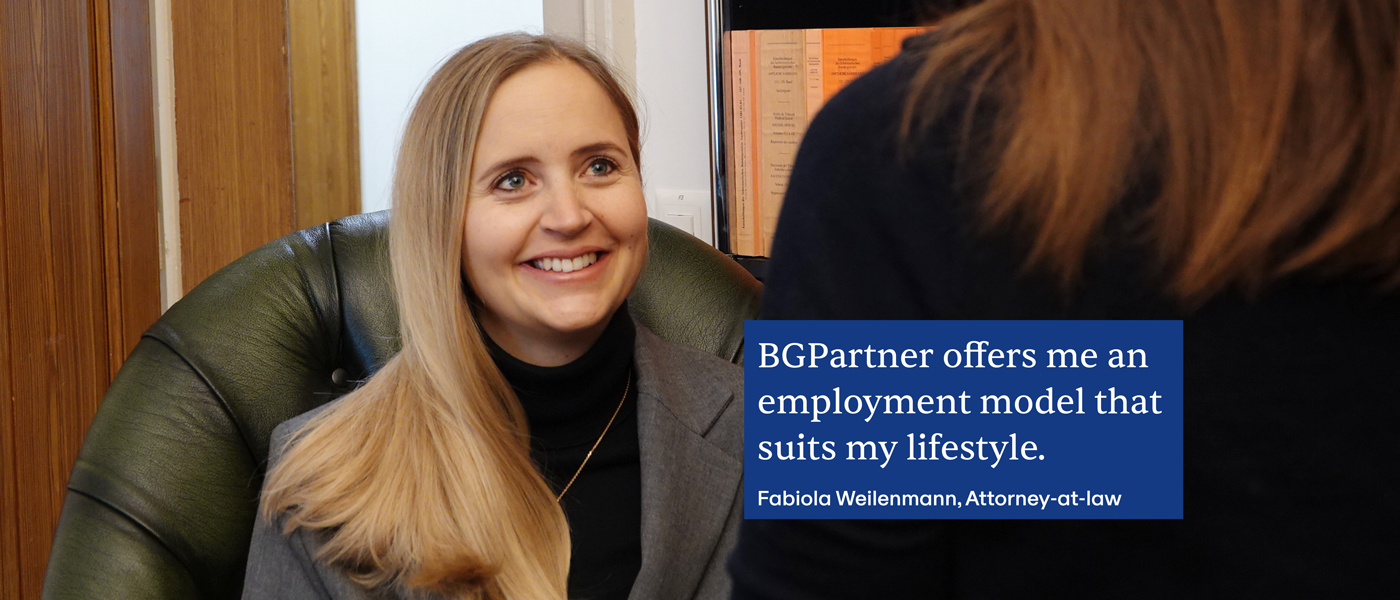 Flexibility – an employer as manifold as your own personal needs
BGPartner is an extremely flexible employer with the ability to optimally respond to the diverse needs of its employees and their families. Whether you are interested in a part-time employment, in working from home or in taking an unpaid leave – we can offer
you a suitable employment model. With us, you can expect an adjustable, modern employment model and a clearly structured, transparent career process that will show/demonstrate you your way to a possible partnership.
---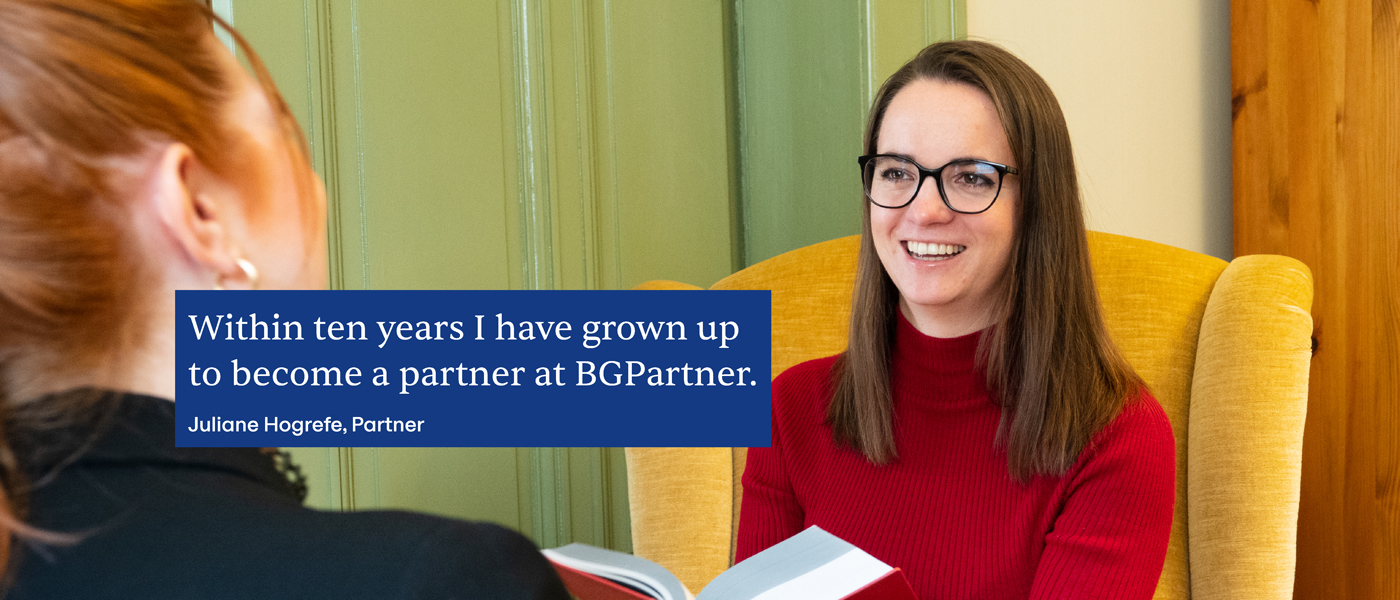 Growing together - learn from the experience of our Partners
You need advice in a complex case or a contact person in any other matter? The direct and uncomplicated exchange with our partners is very important to us. We support our lawyers with advice and assistance in a matter that they not only are able to provide top performances, but also to constantly develop themselves further
and find fulfilment and pleasure in their work. We are interact with one another in an informal and friendly manner over all stages. It is thus not surprising that we accompanied some of our former trainees on their way into the partnership. With us, nothing stands in the way of your personal development and a steep learning curve.
---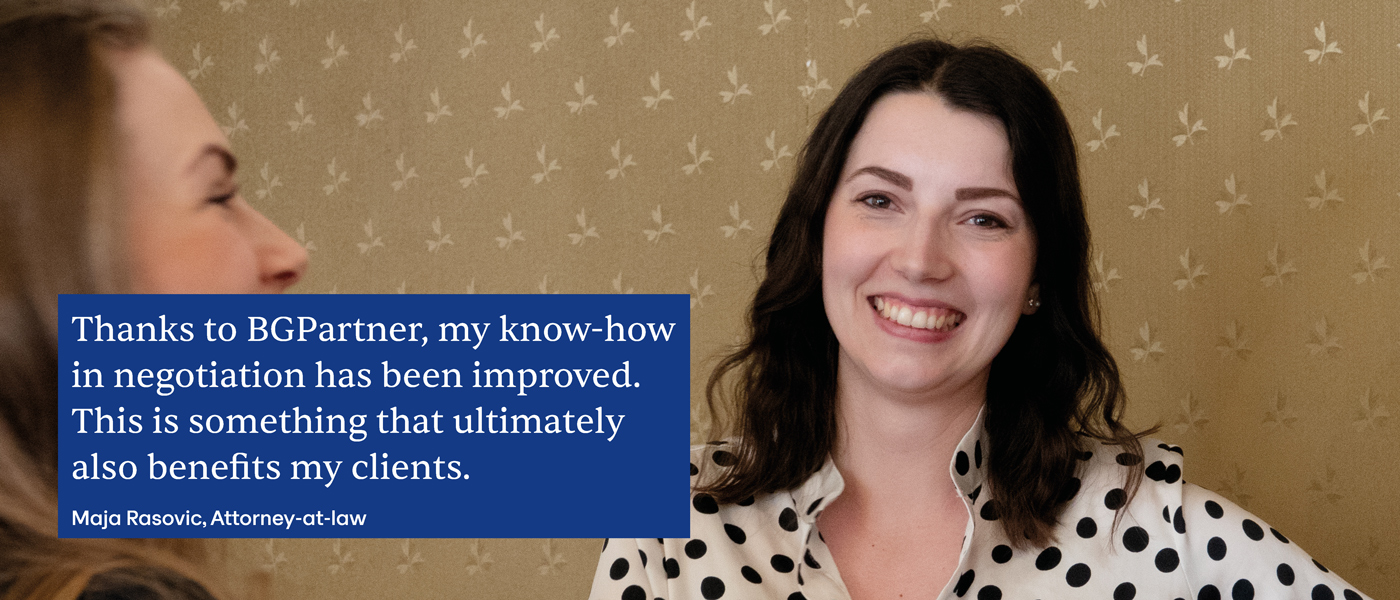 Negotiation – become a negotiation expert
Apart from law, negotiation is an integral part of our identity. We are convinced that special knowledge of the relevant negotiation tactics is of fundamental importance – not only in everyday business, but also in private life. As a lawyer you will be trained in the field of negotiation and you will be able to build up and deepen your
negotiation skills in line with our guiding principle "Mastering Law and Negotiation". We help our clients to better understand their own and their opponents' position, to change perspective and to understand the entire dynamic of negotiation situations. In this way not only new, creative options can be developed, but also one's own interests can be communicated effectively and pursued more sustainably.
---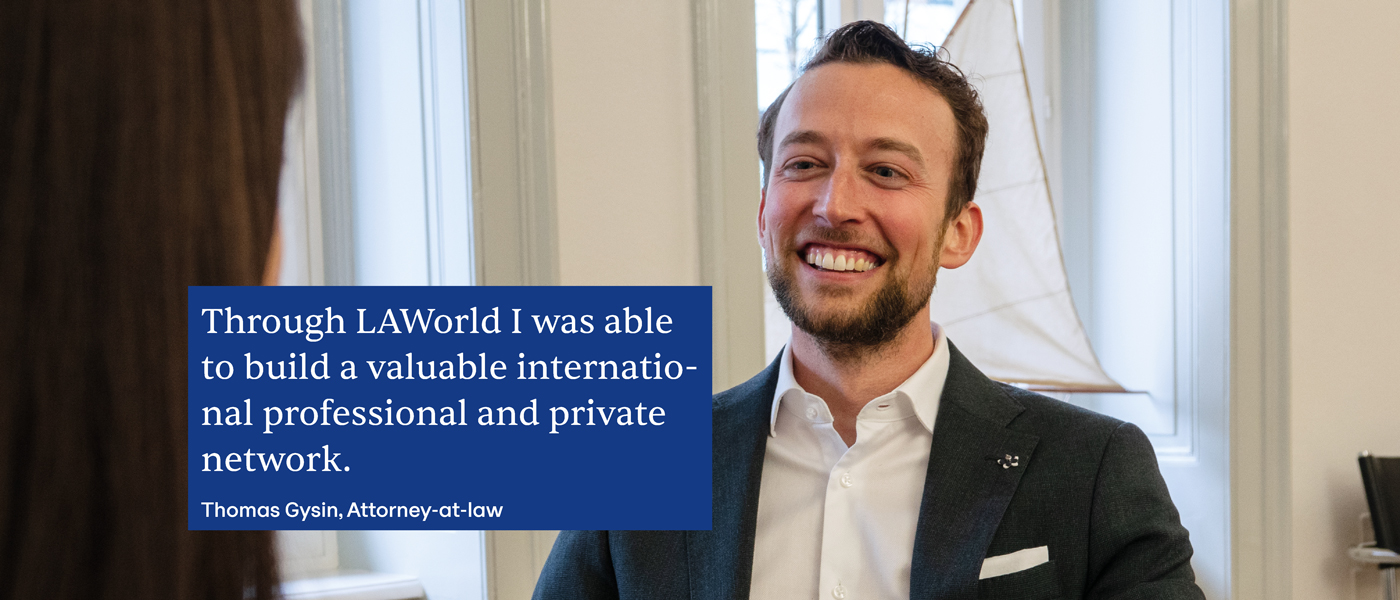 LAWORLD – build your international Network
BGPartner is a member of LAWorld, an international network of 57 independent law firms with more than 1'000 lawyers. Through LAWorld, you come into contact with many interesting international
cases and colleagues. The different congresses all over the world give our lawyers the opportunity to build up an international network, to participate actively and to take an exciting insight in different jurisdictions. The international contacts have also developed into a network of close friendships over the years.
---
Let's get to know each other
We are always interested getting to know qualified and motivated talents who see their future in as lawyers. Olivier Bula is looking forward to getting to know you. Please address your application to talents@bgpartner.ch.
We are also not averse to cooperate with experienced lawyers or small-sized law firms with its own existing clients, provided the philosophies of both companies' match.