International
LAWORLD
BGPartner is a member of the worldwide network of attorneys LAWorld.
The main goal of LAWorld is to provide clients of the member firms rapid and reliable access at all times to worldwide high-quality legal advice.
LAWorld enables its member firms to support their clients in all legal aspects of their business activities abroad. Every member firm can rely on the long-standing experience and the know-how of the international network and thus offer high quality cross-border services.
The network allows its members to work together with attorneys worldwide who are suited to a particular legal matter or, as needed, to recommend them to their clients.
Moreover, we are associated with YangTze Law, the first Chinese law firm in London (www.yangtzelaw.com.cn), which is in turn associated via the Yangtzejiang Legal Network (YLN), which incorporates over 25 internationally oriented Chinese business-law firms in all parts of the People's Republic of China.
To find out more about LAWorld please visit: www.laworld.com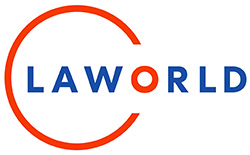 By creating a Switzerland-wide and extensive law-firm network, primarily national synergies are to be strengthened and used optimally. Through the existing specialised and broadly diversified professional knowledge and expertise as well as high flexibility, we can as a LegalDesk.ch member offer an attractive alternative to the large firms in Switzerland.
The local identity is thereby maintained and accordingly taken into account and the international collaboration platform LAWorld is strengthened at the same time.
As a qualified stakeholder we are, as a LegalDesk.ch member, a highly reliable and efficient partner to our clients and can accompany (inter-)national customers side by side through national legal problems.
To find out more about LegalDesk please visit: www.legaldesk.ch