International
LAWORLD
BADER ▪ GNEHM & PARTNER is a member of the worldwide network of attorneys LAWorld.
The main goal of LAWorld is to provide clients of the member firms rapid and reliable access at all times to worldwide high-quality legal advice.
LAWorld enables its member firms to support their clients in all legal aspects of their business activities abroad. Every member firm can rely on the long-standing experience and the know-how of the international network and thus offer high quality cross-border services.
The network allows its members to work together with attorneys worldwide who are suited to a particular legal matter or, as needed, to recommend them to their clients.
Moreover, we are associated with YangTze Law, the first Chinese law firm in London (www.yangtzelaw.com), which is in turn associated via the Yangtzejiang Legal Network (YLN), which incorporates over 25 internationally oriented Chinese business-law firms in all parts of the People's Republic of China.
From 6 to 8 May 2013, BADER · GNEHM & PARTNER successfully hosted the 17th Annual LAWorld Conference at the Zunfthaus zur Zimmerleuten in Zurich.
To find out more about LAWorld please visit: www.laworld.com

The ACQUES Law Network is the first and the only existing multi-jurisdictional, global network of highly experienced law firms specialized in the area of trade finance law, and more specifically trade credit insurance and surety law.
ACQUES Members have specialist expertise in all areas of trade finance and insolvency law. The Network offers multi-market services and solutions to providers of trade finance products including policy advice, pre and post claims advisory, loss mitigation and salvage/recoveries activities.
Bader Gnehm & Partner is a proud co-founder of the ACQUES Law Network, which currently consists of more than 20 members in strategically located national jurisdictions.
To find out more about the ACQUES Law Network please visit: www.acqueslaw.com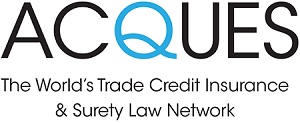 ---
International
ADAM Global
Bader Gnehm & Partner is member of the multidisciplinary
professional network ADAM Global. ADAM Global is one of the largest multidisciplinary professional network of lawyers, accountants, financial analysts and business advisors in the world.
The main goal of BGP's membership of ADAM Global is to provide our clients with access to high quality advice worldwide and beyond the legal sphere. Through our membership, we are able to provide our clients with a one-stop-shop solution for cross-border matters.

The network provides our clients with access to over 2500 experts in over 130 offices on five continents, with a strong focus on Africa, the Middle East and Asia.
To find out more about ADAM Global please visit: www.adamglobal.com

By creating a Switzerland-wide and extensive law-firm network, primarily national synergies are to be strengthened and used optimally. Through the existing specialised and broadly diversified professional knowledge and expertise as well as high flexibility, we can as a LegalDesk.ch member offer an attractive alternative to the large firms in Switzerland.
The local identity is thereby maintained and accordingly taken into account and the international collaboration platform LAWorld is strengthened at the same time.
As a qualified stakeholder we are, as a LegalDesk.ch member, a highly reliable and efficient partner to our clients and can accompany (inter-)national customers side by side through national legal problems.
To find out more about LegalDesk please visit: www.legaldesk.ch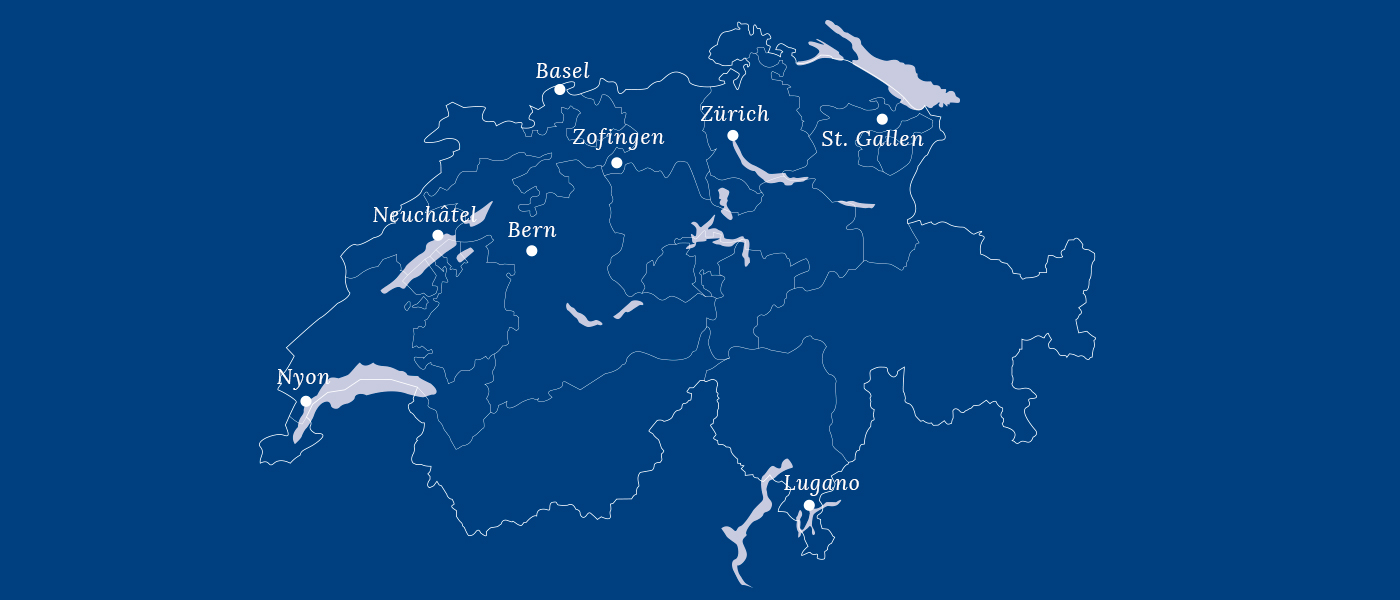 ---
Interdisziplinary
Consilia Group
CONSILIA GROUP AG is an affiliation of several companies in the Bern area with only one goal: to provide greater efficiency to their clients through the bundling of expertise across a range of sectors. This is ensured by the long-standing experience and the professional knowledge of over 50 specialists from the broadest range of areas. This leads to comprehensive solutions for greater success.


Owing to its structure, the Consilia Group AG offers an uninterrupted link with the best possible stability and performance.
The collaboration with companies from various branches and areas enables us to offer you, as our client, our concept of a "one-stop-shop", even when reaching across practice areas.
To find out more about the Consilia Group please visit: www.consiliagroup.ch